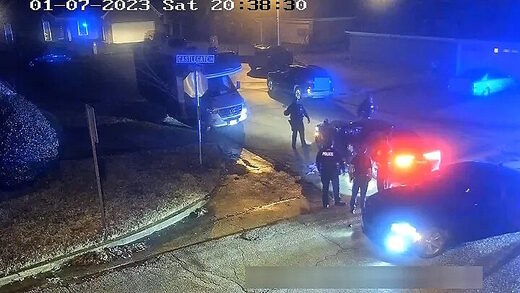 Tyre Nichols, 29, was severely beaten during a traffic stop on Jan. 7 according to bodycam footage, dying three days later
The Shelby County sheriff's office has placed two deputies on administrative leave following the release of bodycam footage Friday evening of a traffic stop on Jan. 7, showing officers severely beat 29-year-old Tyre Nichols. He later died of his injuries.
Shelby County Sheriff Floyd Bonner, Jr. said he decided to launch an internal investigation after watching the video.
"Having watched the videotape for the first time tonight, I have concerns about two deputies who appeared on the scene following the physical confrontation between police and Tyre Nichols," Bonner said on Twitter.
He added: "I have launched an internal investigation into the conduct of these deputies to determine what occurred and if any policies were violated. Both of these deputies have been relieved of duty pending the outcome of this administrative investigation.