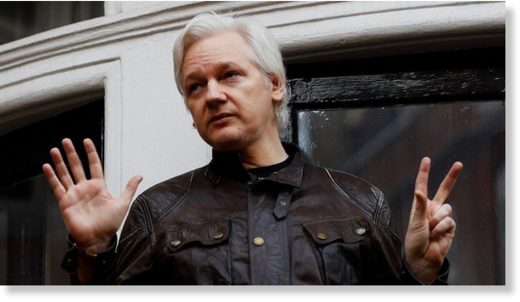 Julian Assange's WikiLeaks has been recognized as a "media organization" by a British tribunal, a ruling which may help Assange's defense against extradition to the United States, on press freedom grounds.
The UK's information tribunal, which is roughly equivalent to a court, published a ruling on Thursday that stated: "WikiLeaks is a media organization which publishes and comments upon censored or restricted official materials involving war, surveillance or corruption, which are leaked to it in a variety of different circumstances."
The tribunal, headed up judge Andrew Bartlett, QC, made the comment under the heading "Facts,"according to the
Guardian
.
The US has been seeking to prosecute Assange since 2010, when WikiLeaks published hundreds of thousands of confidential US defense and diplomatic documents. US attorney general Jeff Sessions said in April this year that the arrest of Assange is a priority.