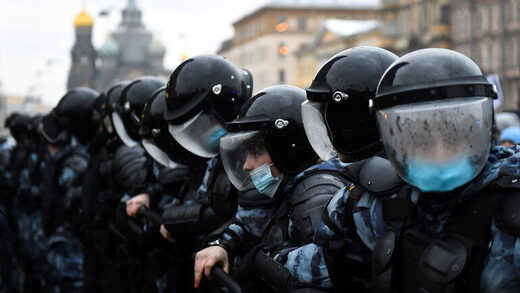 Officials are looking into a viral video of a Russian police officer kicking a woman to the ground amid unsanctioned Navalny protests in St. Petersburg. A local police chief reportedly apologized to the victim.
"We are studying this video," a spokesperson for St. Petersburg police, Vyacheslav Stepchenko, told the Russian RBC news channel.
A short statement on a local police authority's website said that a probe has been launched in relation to "an incident involving a woman and a police officer" that had occurred at the same location where the video was made.
A short clip, that caused outrage on social media, shows a woman approaching three officers in riot gear who are escorting a detained man. The woman asks: "Why did you grab him?" An officer responds by immediately kicking the woman in the stomach, knocking her to the ground.