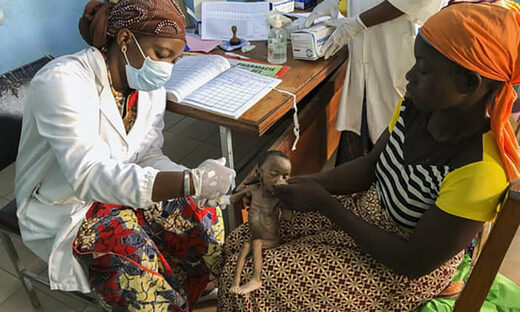 Open letter backing UN call to action says Covid has exacerbated problems of conflict, climate crisis, and inequality
World leaders are being urged to act immediately to stop multiple famines breaking out, exacerbated by the coronavirus pandemic and caused by conflict, climate crisis and inequality.
In an
open letter
published on Tuesday to support the
UN Call
for Action to Avert Famine in 2021, hundreds of aid organisations from around the world said:
"People are not starving - they are being starved."
Warning that
"history will judge us all by the actions we take today"
, the aid groups added that people were
"being starved by conflict and violence; by inequality; by the impacts of climate change; by the loss of land, jobs or prospects;
by a fight against Covid-19 that has left them even further behind".