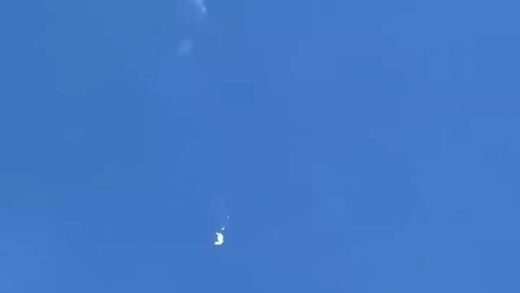 The balloon, which the United States has claimed is a Chinese surveillance balloon, first became public knowledge on Thursday, though
Bloomberg reported earlier on Saturday that the Biden administration has known about the craft since January 28.
The US Military shot down the Chinese balloon that has been flying over the United States over the past few days on Saturday afternoon. Witness video of the balloon's destruction was first posted on social media and live streamed by national media. The balloon was reportedly shot down off the East Coast of North Carolina.
The Chinese government says the balloon is a civilian vessel designed to monitor weather patterns that had blown off course. The balloon was reportedly flying at about 66,000 feet.