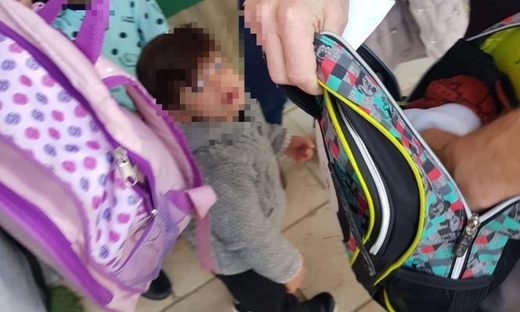 Large numbers of heavily-armed Israeli policemen on Monday broke into Baida'a AthThalj kindergarten in the city of Tayibe in the land occupied in 1948 and searched children's bags, spreading fear among the children, reported Arab 48.
The Israeli raid comes a few days after breaking into a school in occupied Acre and taking a 9-year-old girl for interrogation.
The Israelis searched the bags of all children despite trials by teachers to prevent them.
The police claimed that it was looking for weapons inside the children's bags.
Rabab Oweidah, a teacher in the kindergarten, told Arab 48 that she "was very concerned about the children, who seemed very scared and shocked