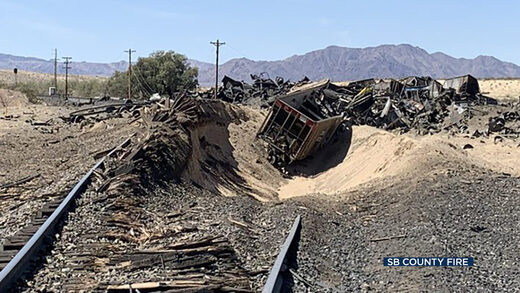 KELSO, Calif. -- A train hauling iron ore with 55 cars derailed in the Mojave Desert Monday.
While fuel was leaking from the derailed train, there were no other hazardous-materials threats, according to the San Bernardino County Fire Department.
There were no passengers on the train.
The derailment was reported around 8:30 a.m. in the area of Kelso Cima and Kelbaker roads in the desert near the ghost town of Kelso, east of Barstow.