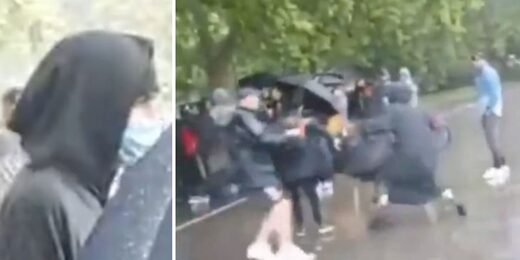 Speakers' Corner, best known as the northeast corner of Hyde Park in London and emblematic of free expression in England, was the shocking site of a brutal daytime stabbing attack Sunday by an unidentified black-clad assailant.
A woman wearing a Charlie Hebdo T-shirt suffered multiple stab wounds, according to
Daily Mail
. Eyewitness
footage
of the incident uploaded to Twitter by user @JamieRightly, documented the horrific scene. The victim was later seen with blood running down her face. The masked male assailant fled the scene as responding officers and members of the general public gave chase.