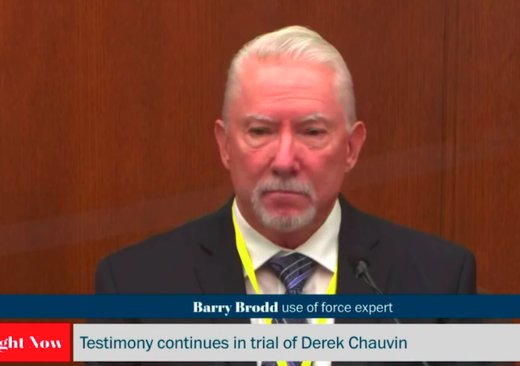 Defense needed, but did not get, perfect performance from expert Barry Brodd
Welcome to our ongoing coverage of the Minnesota murder trial of Derek Chauvin, over the in-custody death of George Floyd. I am Attorney Andrew Branca for Law of Self Defense.
Today started off with a major shift in the court's proceedings, with the state resting its presentation of its case in chief, and the defense beginning its presentation of its own case in chief to the jury.
Up to this point the defense was limited to playing (if you'll forgive the metaphor in this context) on defense. With all the witnesses so far having been called by the state, it was the state that controlled not only who would testify at all, but also the scope of that testimony. While the defense had the privilege to cross-examine those witnesses, cross-examination is limited to the scope of direct questioning. That is, if the state didn't ask about it on direct, the defense couldn't ask about it on cross.