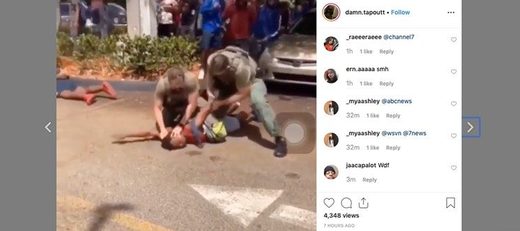 The Broward County Sheriff's Office is investigating cellphone videos that show deputies pepper-spraying and tackling teenagers Thursday afternoon outside of a McDonald's in Tamarac.
A witness told NBC 6 that a large crowd of students from J.P. Taravella High School had formed outside of the restaurant before 3 p.m. after rumors that a fight was going to happen.
The fight never occurred, but the witness said deputies arrived and threatened to spray the crowd with pepper spray if they didn't disperse
. It's unclear whether BSO units were called out to the scene or if they were already there, BSO said.
The witness said a student was grabbed and handcuffed by a deputy. Another student who was trying to defend the first student approached the deputies and got pepper-sprayed and thrown to the ground, the witness said.