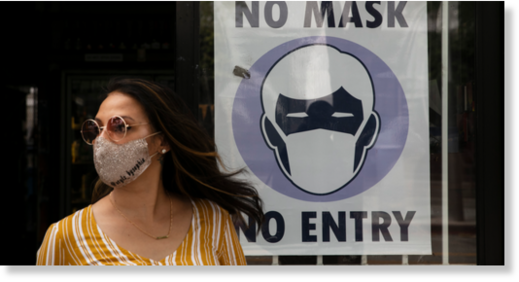 No matter what position you take on lockdowns, masks, Hydroxychloroquine, or any other COVID-related issue, there's a doctor or expert out there whose opinion you can easily grab and use to bolster your case. Indeed, most people have formed their opinions on what should be done about the ongoing coronavirus pandemic and consequently have decided which "experts" they want to listen to, follow on social media, and share material from.
For better or worse, to a large degree, we're firmly entrenched in our own echo chambers. So to a degree, appealing to authority is almost a moot point at this point in the game, whether your "authority" is the CDC and WHO, who have consistently been wrong more than they have been right, or that
group of doctors
who were censored and even dismissed from jobs last week for
daring to express
an unpopular yet sincerely held medical opinion.
What
isn't
a moot point, however, is observable patterns, which exist independently of what any of the "experts" have to say. Now I'm no doctor, and neither are most of you, but I am a functioning, thinking adult with at least half a brain (some of you may dispute this, and you're certainly entitled to your opinion!).
I'm also capable of analyzing statistics, reading charts, and noticing patterns. And the patterns I'm noticing have me scratching my head.
As someone who doesn't sit well with cognitive dissonance, media gaslighting, and especially governmental overreach, if I'm being told I shouldn't or can't go out and that I'm not allowed to breathe free air when I do, the evidence on the ground should damn-well comport with the "logic" they are giving us to justify their extreme measures. But they aren't, not in any observable, logical way.