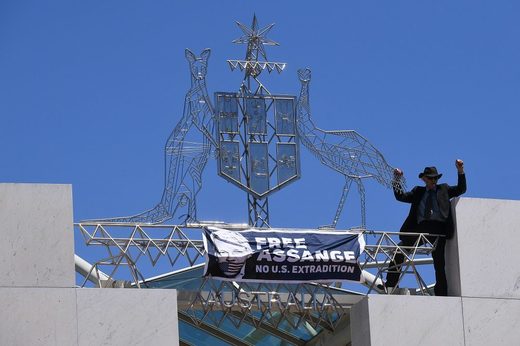 A man demanding the release of Wikileaks founder Julian Assange has been arrested after scaling the face of Parliament House.
A man has scaled Parliament House shouting "free Julian Assange" as he grasped the coat of arms before being arrested by police.
Former Wikileaks founder and Australian citizen Julian Assange remains behind bars in a London prison, fighting extradition to the United States.
The protester yelled "whistleblowers are not criminals" and "bring Julian home" in his attempt to draw public attention to the publisher's case.