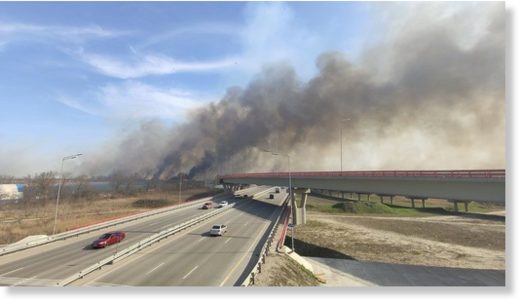 A raging blaze, near a stadium used for the 2018 football World Cup, in Rostov-on-Don has scorched an area covering 25 hectares and claimed the life of one emergency worker.
The fire was fueled by a deadly mixture of dry reeds and a swirling wind, which allowed it to rapidly spread.
Emergency services are scrambling to battle the blaze with dozens of firefighters training their hoses on the inferno and helicopters dumping tons of water on it from above.