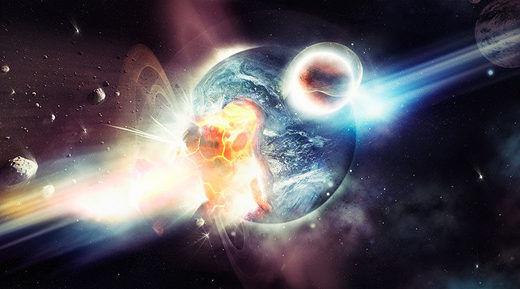 A Biblical doomsayer has predicted that Earth is entering seven years of "tribulation" which will see a third of the planet destroyed in an "Elysian war." NASA isn't so sure though.
Author David Meade has predicted that the 'End of Days' will begin later this month as the Earth moves into a seven-year period called the
"great tribulation."
Meade says that as part of the great tribulation there will be a heavenly war on Earth which will see the Antichrist rise out of the new world order.
The author shot to worldwide prominence last month when he was associated with a theory that stated the world was going to end on 23 September.
Meade maintains, however, that he never made that claim and, indeed, that is borne out in an interview he carried out with American talk show host Glenn Beck on September 21 in which he
clearly explains
that he doesn't believe the world will end on that day.