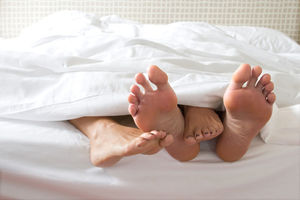 14 is the limit of past sexual partners for women and 15 for men
Any more than that and people think you might be too promiscuous
Study shows that men exaggerate their number of partners more often
Would you tell a new partner how many people you've slept with?
People who've gone through a particularly promiscuous phase before settling down might just want to keep that information to themselves, according to research.
The report found that the most 'desirable' number of past sexual partners to have had is no more than 14 for women and no more than 15 for men.