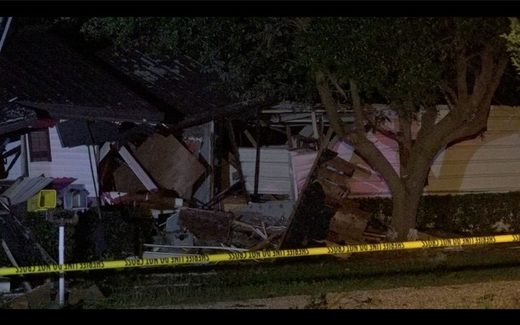 Five people were hurt late Thursday night after a house suddenly exploded, according to Navarro County Sheriff Elmer Tanner.
It happened about 11 p.m. at a home in the 500 block of West Highway 31 in Dawson.
Emergency crews were able to rescue all five people from the home. Three of them were flown to a Dallas-area hospital, Tanner said. It's unclear how they're doing. Two others were being treated for non-life-threatening injuries.
A neighbor said an elderly couple lives inside the home. Three of their family members were staying with them when the explosion happened.
Homeowners Cathy Spruiell and her husband Dwain Spruiell are in stable condition at Parkland in Dallas. Another person in the home is also at Parkland.