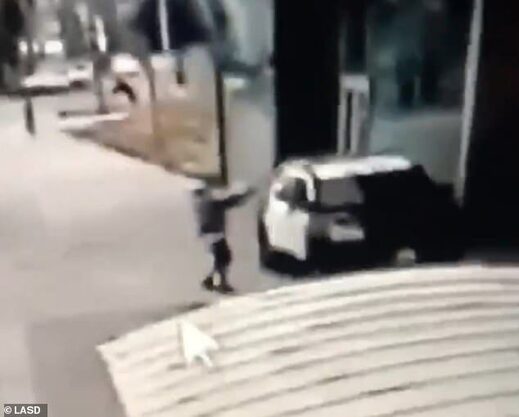 A city manager in California posted on social media that "chickens come home to roost" following the shooting of two Los Angeles sheriff's deputies.
City Manager Jose Ometeotl posted on his previously public Instagram account that the ambush of two deputies in Compton on Saturday night
was "expected in the society we live in today.
"
"The fact that someone randomly opened fire on deputies is to be expected in the society we live in today.
The political climate and leadership of Sheriff Villanueva has only sowed the seeds of anger and frustration in the community.
I pray for the deputies and their families while still demanding justice for Andres Guardado, Breana Taylor, Tamir Rice, Ahmaud Arbery..." Ometeotl wrote in the post,
accompanied by a photo of Malcolm X with the caption, "Chickens come home to roost."