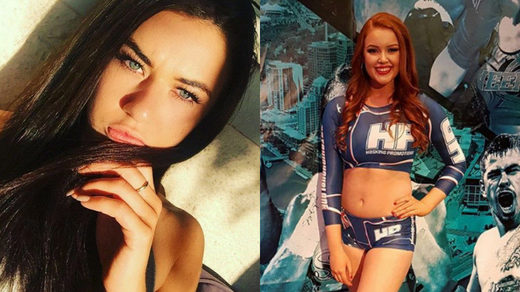 Ring girls replaced by men at a boxing show in Australia after feminists condemned the role as "objectifying women" have hit out at "ridiculous" female advocate groups who denied them their "basic right to work".
Just moments before entering the arena for the 'Battle of Bendigo' match between Jeff Horn and Michael Zerafa on August 31 in Victoria, ring girl trio Demey Maconachie, Kalista Thomas and Tammy Bills were told they would be banned from entering the ring altogether.
The reason? Female advocate groups and local politicians had joined forced to condemn the role as "objectifying" women, without consulting first the girls in question. The solution? The three women were to be replaced by male 'fight progress managers', putting them out of work in favor of under-qualified men.
Of those lobbying to block the ring girls that night was councillor Yvonne Wrigglesworth, who claimed the girls were nothing but "token trophy women," telling the local Bendigo Advertiser, "it's not OK that we have young females portrayed in this way."