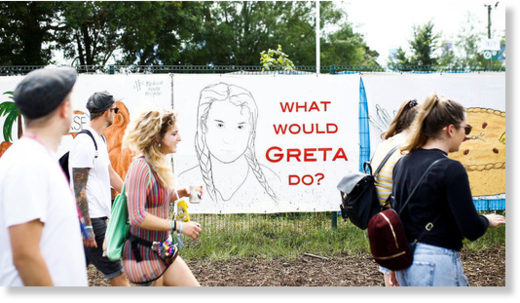 A planned mural featuring teenage climate activist Greta Thunberg in North Dakota has been tossed to the wind after news of the project stoked outrage among locals, who flooded social media with protests and threats to boycott.
The 7-foot mural was slated to be posted on an exterior wall of the Brick Oven Bakery in the city of Bismarck, however when local media outlet KFYR-TV brought the story to its Facebook page on Tuesday night, residents were immediately up in arms, with the
post
racking up over 1,000 comments in a matter of hours.
"Can't we put someone of importance from North Dakota on the building?" asked one outraged local. "Our state's history is flooded with important people, Native Americans, Pioneers, Explorers, Presidents, Inventors. Seriously! This is the worst idea ever!"