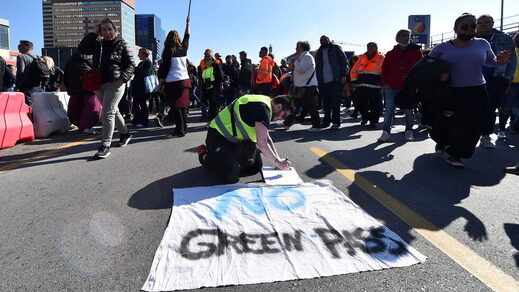 Hundreds of people have gathered at Italian ports protesting the requirement for all workers to show Covid-19 health passes, which has now come into force. Failure to comply could result in suspension from the workplace and fines.
On Friday, around 300 protesters blockaded an entrance to the port of Genoa in Northwest Italy in opposition to the so-called 'green passes', which require both private and public workers to prove that they are either vaccinated, have tested negative for Covid, or have recently recovered from the virus.
If workers cannot produce a green pass within a grace period of five days, they will be suspended without pay and could face a fine of up to €1,500 ($1,730) should they dare to work on regardless.