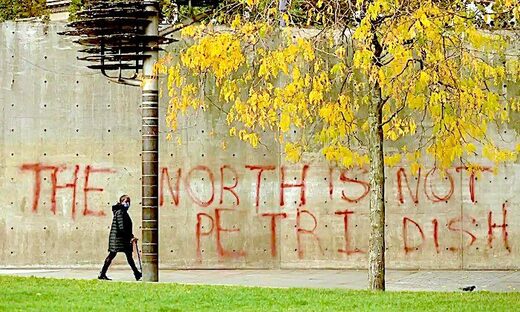 Greater Manchester will be moved into the highest tier of coronavirus restrictions from midnight on Thursday, Boris Johnson has confirmed
as he refused to say whether a £60m offer of support for the region remains on the table following failed negotiations.
Speaking at a Downing Street press conference, the
prime minister did not specify how much support the region would get.
Andy Burnham, the Greater Manchester mayor, had sought £90m in support for businesses and staff affected by the measures, dropping the request to £65m, but ministers offered £60m and ended the talks without a deal.
Johnson said only that Greater Manchester would receive £22m,
but this is believed to be for extra local test-and-trace measures.
It is understood that talks will continue over the extra support amid reports No 10 might now reduce the £60m offer.