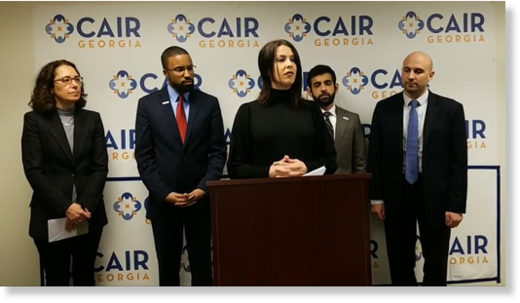 After refusing to sign a pledge of allegiance to the state of Israel, the state of Georgia shut down a media literacy conference featuring journalist and filmmaker
Abby Martin
at Georgia Southern University. Martin had recently released a documentary critical of the Israeli government called "
Gaza Fights for Freedom
."
Now she is suing the state, claiming the decision is a violation of the First Amendment
. Along with the Council on American-Islamic Relations (CAIR) and the Partnership for Civil Justice Fund (PCJF), today she filed a federal free speech lawsuit against the university system of Georgia.
Martin was dismayed by the university's decision:
"This censorship of my talk based on forced compliance to anti-BDS laws in Georgia is just one level of a nationwide campaign to protect Israel from grassroots pressure. We must stand firmly opposed to these efforts and not cower in fear to these blatant violations of free speech,"
she
said
.