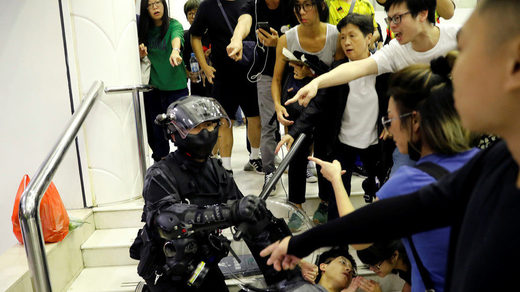 Months of disruptive protests are taking their toll on Hong Kong's public services, pitting those who are supposed to serve and protect against each other, as two incidents in the span of less than a week highlight.
The city's senior police and firefighter officials had to come up, twice lately, with joint statements on how their men should communicate better and not clash with each other.
The employees in both departments experience
"tremendous stress upon working under such chaotic conditions,"
the latter of the statements read. It referred to the ongoing violent protests in Hong Kong which kicked off in the summer.
One of the incidents happened Saturday last week as Hong Kong police dispersed protesters on Connaught Road in Central district, according to local media. A tear gas canister fired by the officers accidentally hit a fire truck, which was called to the scene to douse fires that protesters often start with petrol bombs.