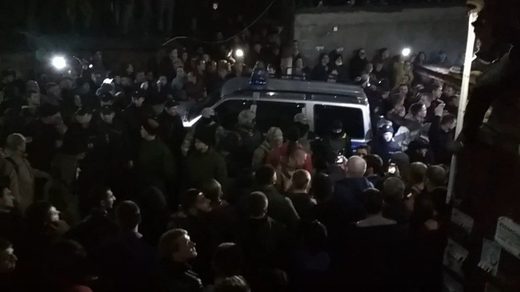 The chilling disappearance of a 9-year-old schoolgirl has shaken the city of Saratov in Russia, with people demanding street justice for the main suspect after she was found dead in a garage following frantic searches.
The girl went missing on Wednesday. She left for school early in the morning but never showed up. Her parents became anxious soon after and sounded the alarm around at midday, prompting a massive search effort.
As Saratov police officers looked for a suspect and swept the area using sniffer dogs, hundreds of volunteers and concerned citizens teamed up to question locals and try to find any clues about the apparent crime. Leaflets bearing the child's image were distributed and messages asking for help were sent out.
The search party had a line of shabby, semi-abandoned garages lying along the road leading to the girl's school in their sights.