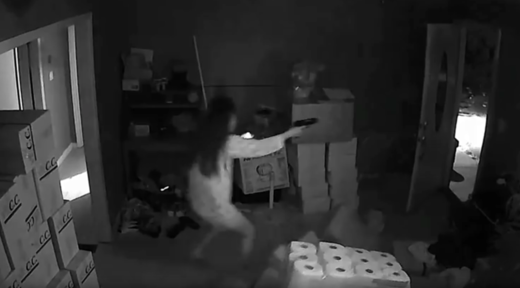 Three robbers got more than they expected when an attempted burglary went horribly wrong resulting in their accomplice being shot dead by a woman staying at the Atlanta property.
The two other raiders, who just managed to escape, are described as "armed and dangerous" and being hunted by police.
Gwinnett County Police have released compelling footage of the moment three men brandishing firearms were caught breaking into a house in the early hours of September 16.
CCTV video shows three men bursting through the front door in Spring Drive just before 4am. The group, with their faces uncovered, then appear to search the property.