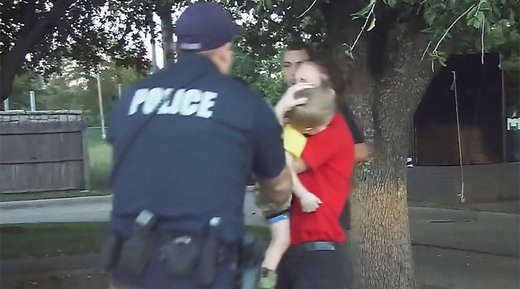 The fast reaction of a North Texas police officer to save the life of a three-year-old boy who had stopped breathing has been captured on audio and in a harrowing dashcam video.
Granbury Police Officer Chase Miller was in his patrol car on the evening of October 12 when he heard a dispatcher call for paramedics to help a child who had stopped breathing at a Kentucky Fried Chicken where the boy's mother was working.
"We are at the KFC, and my son is not breathing," Braydon Geis' father tells the dispatcher in an audio recording from the incident that was later posted on YouTube by the city of Granbury.
"He's not breathing at all?" said the dispatcher.
"He's not responding," said Geis' father, a woman is heard weeping in the background, and calling out the boy's name, "Braydon, Braydon."