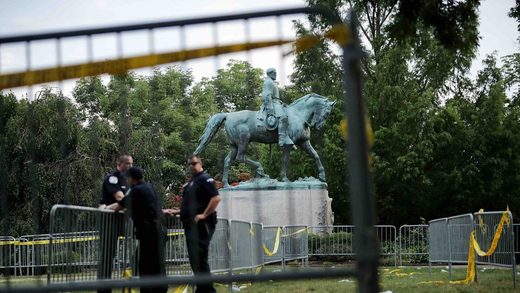 America's largest Muslim civil rights organization is asking state and local governments across the country to remove or change the name of anything named after Confederate sympathizers.
Nihad Awad, national executive director at the Council on American-Islamic Relations, or CAIR,
told the Daily Caller
on Monday that doing so would be a "fitting response" to the deadly domestic terror attack that took place over the weekend in Charlottesville, Virginia.
In that attack, James Fields, an alleged white supremacist, plowed over a group of people on a pedestrian walkway in downtown Charlottesville, killing one woman, 32-year-old Heather Heyer, and injuring 19 others.
White supremacists showed up in Charlottesville to protest the removal of a statue of Robert E. Lee, a Confederate general.