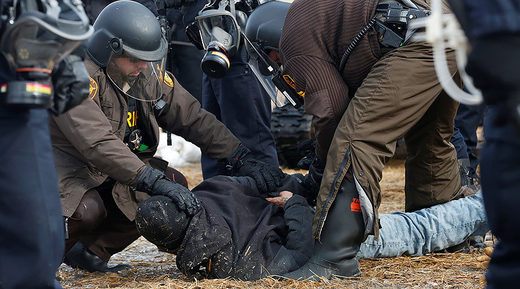 Dozens of DAPL protesters were arrested after police raided and cleared the Oceti Sakowin camp near the Standing Rock Sioux Reservation in North Dakota. Some activists refused to leave peacefully and set fire to their makeshift housing.
The Oceti Sakowin camp was completely emptied shortly after 2:00pm local time (8:00pm GMT), the Morton County Sheriff's Department said, as cited by Reuters.
About 50 police in riot gear, aided by members of the National Guard and the Army Corps of Engineers, entered the site.
At least 47 people were arrested, department spokeswoman Maxine Herr said.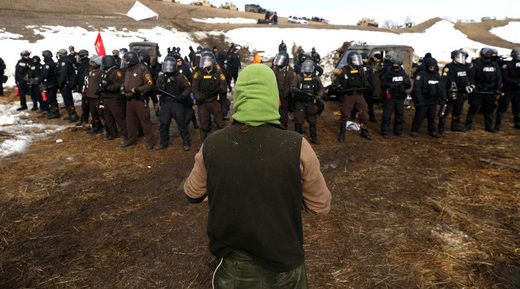 On Thursday, military vehicles, bulldozers, and police in riot gear moved into the camp to clear out the remaining protesters against the Dakota Access Pipeline (DAPL).