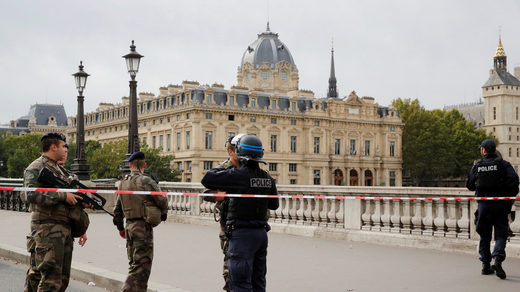 Two Paris police officers have reportedly been disarmed, with one suspended from duty. It comes after a radicalised police IT specialist slashed four colleagues to death on October, 3.
Mickaël Harpon, a police computer specialist who prosecutors say followed a "radical vision of Islam," stabbed three officers and an administrator to death at Paris' police headquarters last Thursday, before he was shot dead by a patrolman. Interior Minister Christophe Castaner described Harpon's attack as a "serious failure" of the state to detect "signs of radicalization."
Paris Police Chief Didier Lallement advised officers on Monday to "immediately report" signs of "possible radicalization of an agent,"
Le Parisien
reported. The newspaper described an atmosphere of "paranoia" spreading through the ranks.