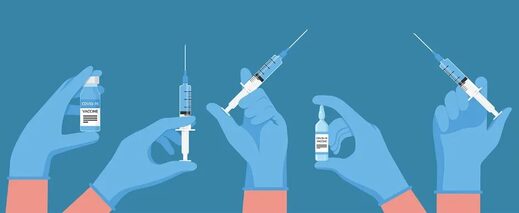 The Food and Drug Administration on Monday proposed approaching COVID-19 vaccines like the annual flu shot many Americans receive in order to protect against mutations of the virus.
The proposal aims to simplify future vaccination efforts. Under this strategy, most adults and children would get a once-a-year shot to protect against the mutating virus. They would no longer have to keep track of how many shots they've received or many months it's been since their last booster.
In documents posted online, FDA scientists say many Americans now have "sufficient preexisting immunity" against the coronavirus because of vaccination, infection, or a combination of the two.
That baseline of protection should be enough, the agency says, to move to
an annual booster
against the latest strains in circulation and make COVID-19 vaccinations more like the yearly flu shot.
The FDA will also ask its panel to vote on whether all vaccines should target the same strains. That step would be needed to make the shots interchangeable, doing away with the current complicated system of primary vaccinations and boosters.