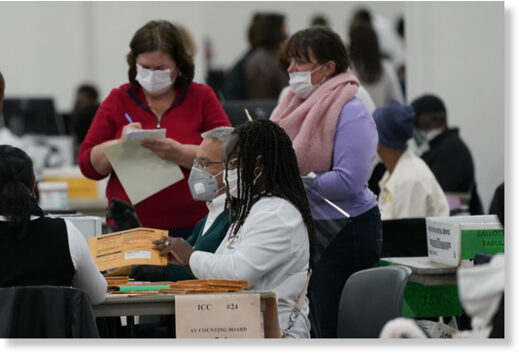 New analysis of Michigan voter data reveals hundreds of thousands of mail-in ballots flagged as potentially fraudulent, leading statisticians to posit "strong evidence" exists that results were "manipulated by a computer algorithm."
The "non-partisan effort by unpaid citizens and volunteer experts" and PhDs comes to the conclusion that an "audited recount" ought to be carried out in Michigan counties that returned voting results that were
statistically unlikely, if not impossible
.
MAIL-IN MADNESS.
The report also raises concerns about Michigan election official's conduct regarding mail-in balloting. Of the 3,507,129 ballots requested, the report flags hundreds of thousands of ballots with qualities, such as "duplicate ballot IDs," "missing ballot address," or "year of birth before 1921."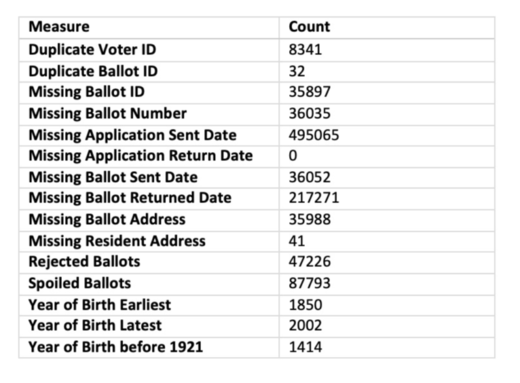 The report explains in detail the various red flags, such as
"288,783 [ballots] that have the application sent and ballot received on the same day."
The data also includes the voter's year of birth. One is 170 years old, likely an error but their application was not rejected. In total, more than 1400 of these absentee voters are over 100 years old. These could well be nursing home patients. There are 217,271 applications without a recorded date (i.e. never received back). More interesting is the 288,783 that have the application sent and ballot received on the same day.