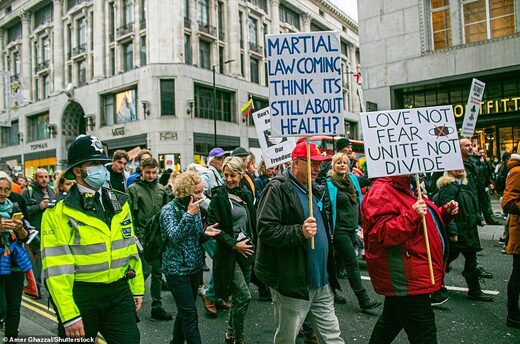 Armed police officers have dispersed large crowds of anti-lockdown protesters at Trafalgar Square following a march through central London on Saturday, which saw thousands gather against coronavirus restrictions.
Demonstrators called for an end to the 'tyranny' of pandemic restrictions and voiced their opposition to vaccines and paedophilia, playing Michael Jackson's greatest hits via a PA system as they marched.
At least 10 people were led away in handcuffs by officers at Trafalgar Square, and Piers Corbyn, brother of former Labour Party leader Jeremy Corbyn, also attended the protest who once again joined demonstrators after appearing at court charged with flouting coronavirus rules.