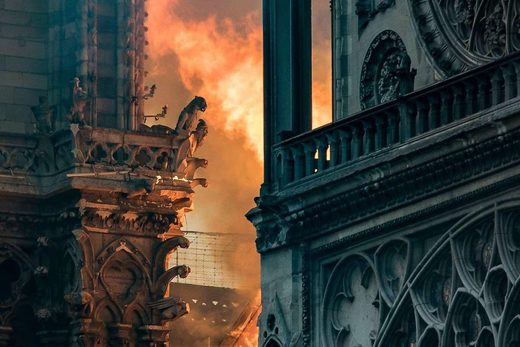 Watching perhaps the most visceral act of live destruction on TV since 9/11, it was hard to find the right words.
But that didn't stop the media reaching for the wrong ones.
After all, what better time to push your political agenda?
"At a moment like this, how foolish it seems to pretend that we are not all Europeans. We stand with France in its hour of heartbreak. We will never, ever, turn away," is the note on which the
Guardian
finished its editorial, as the fire was still rummaging inside Notre Dame Cathedral.