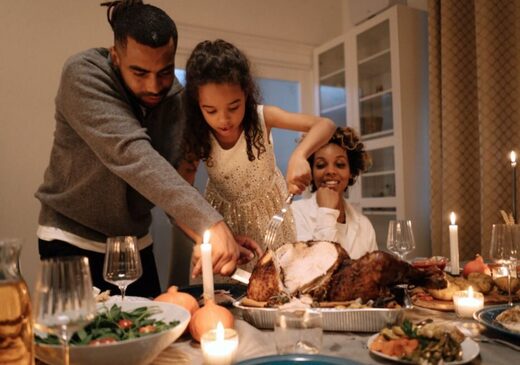 Life is too short to live it in fear of dying
More than eight months after "15 days to flatten the curve," our so-called medical experts, politicos, and pundits are bidding us to avoid our family at all costs over the holidays, lest we die. This Thanksgiving week, family separation is the name of the game, with governors and local authorities implementing onerous restrictions to discourage people from leaving their homes.
"If you are planning to spend Thanksgiving with people outside your household, we urge you to reconsider,"
wrote
a group of governors in the pages of the
Washington
Post
. These authors included
little tyrants
such as Gov. Gretchen Whitmer, whose lockdown orders arbitrarily
outlawed the sale of gardening seeds
while allowing patrons to purchase lottery tickets, Gov. Andy Beshear, who ordered that Kentucky police
record church attendees' license plate numbers
at Easter services as "the only way we can ensure that your decision doesn't kill someone else," and Gov. J.B. Pritzker, whose family
violated his own lockdown orders
on
more than one occasion
to travel to their second home in Florida.
Instead, these hypocritical governors insist, "Get together with your family via Zoom to ensure your loved ones stay safe."
Nothing says grateful gathering like a conference call with your kin.