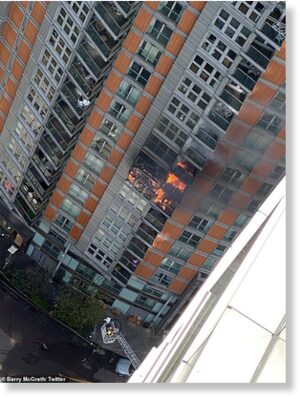 Residents trapped in a tower block this morning screamed for help from balconies as a blaze ripped through their building - with many only becoming aware of the fire via WhatsApp messages.
More than 125 firefighters in 20 vehicles spent hours battling the inferno and rescuing a host of people - including a small toddler - at New Providence Wharf, near Canary Wharf, in east London today.
Two men were taken to hospital after being exposed to toxic fumes, while a further 38 adults and four children were treated at the scene for shock and breathing in smoke.