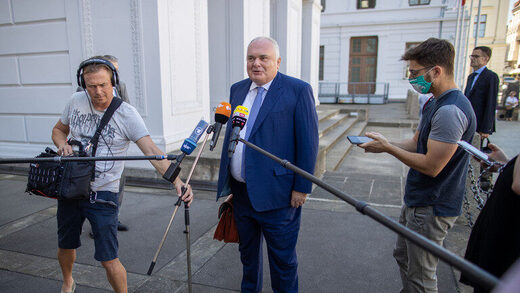 Moscow was not behind the undersea "sabotage" in September 2022, Matthias Warnig believes.
Russia is unlikely to be behind an attack last September on the Nord Stream gas pipelines, according to Matthias Warnig, the head of Nord Stream AG and Nord Stream 2 AG
- two Swiss-based companies operating the undersea Russian gas pipelines. Warnig, who is said to have long-standing personal ties with Russian President Vladimir Putin, spoke to German newspaper
Die Zeit
recently.
"
The Russians? No,
"
he responded, when asked about Moscow's potential complicity in the incident that left both Nord Stream 1 strings and one Nord Stream 2 string severely damaged.
Die Zeit
published a lengthy profile interview on Wednesday, detailing Warnig's relations with Putin and his work for companies affiliated with Russia.