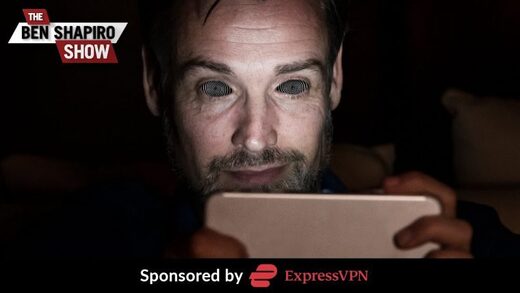 If you've ever watched Ben Shapiro's podcast, or any Daily Wire content in general, it's painfully obvious that the organization is heavily funded by a company called ExpressVPN. There is paid material that Shapiro reads on the air to advertise the service, watermarks with the ExpressVPN logo applied to all his podcasts, and a unique Ben Shapiro
discount
for the product.
Shapiro even goes as far as promoting a text advertisement for the VPN service at the very top of every
video
description on YouTube, reading: "The Ben Shapiro Show is sponsored by ExpressVPN. Protect your online privacy today at
https://expressvpn.com/benshapiroshow
." But will those running the internet security company actually protect your privacy?
The association between Daily Wire and ExpressVPN is quite well known,
but what is currently being kept very secret is the global hacking enterprise that took control of ExpressVPN just last month along with the international criminal intrigue surrounding the two Israelis who run the company
— including a botched Russian assassination attempt on the company's billionaire majority stakeholder.