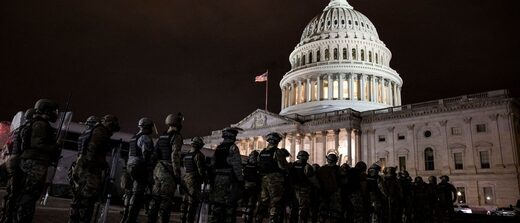 The National Guard will have "at least" 10,000 troops deployed to Washington, D.C. by Saturday to prepare for President-elect Joe Biden's Jan. 20 inauguration, the Associated Press reported Monday.
The troops will guard against violent protests over Biden's inauguration following the storming of the U.S. Capitol last week in support of President Donald Trump. Democratic D.C. Mayor Muriel Bowser and the U.S. Department of the Interior have closed off
several locations
throughout the city thanks to "credible threats" ahead of inauguration.
The FBI says armed protests prior to the inauguration
have been planned
in all 50 states.