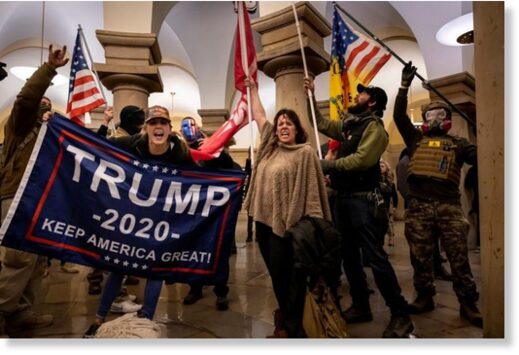 Approximately half of all Republicans have bought into false claims that have emerged following the Capitol riot, according to a new poll.
Fifty-one percent of Republicans surveyed believe the January siege was largely nonviolent, and 55% said it was the handiwork of left-wing activists "trying to make Trump look bad," a new
Reuters
/Ipsos poll
,
released
on Monday, found. The poll also found that only 3 in 10 Republicans agreed that former President Donald Trump bears some responsibility for the riot at the Capitol, much lower than the 59% of the public who believe that.
Eight in 10 Republicans still view Trump favorably, as well.