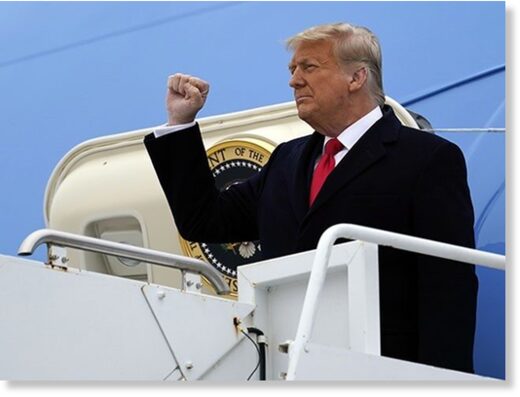 On January 5, President Trump's job approval rating with Rasmussen was 47 percent. Today, the president's job approval is
48 percent
.
The attack on Capitol Hill took place on January 6.
Since then, there has been more than a week of 24/7, highly-coordinated media hysteria attacking the president as a traitor, as guilty of sedition, of being criminally liable for leading a violent coup against the United States of America ... and his job approval rating is up a point.
Don't pay any attention to media pollsters. Please don't. They're all crap. All liars. All proven liars who have been deceiving and lying to you for at least three election cycles. Rasmussen is one of the few pollsters you can trust, so when Rasmussen tells us Trump's support has not slipped, you can not only believe it, you are offered the opportunity to wonder why.
The main reason why is that
corporate media no longer have the power to sway public opinion
. Look at what's going on out there right now. You not only have the fake media accusing Trump of sedition and of starting a riot, you have all of Hollywood climbing on board and the Democrat Party impeaching him (again).
Trump was just impeached a second time, and his job approval rating hasn't budged.