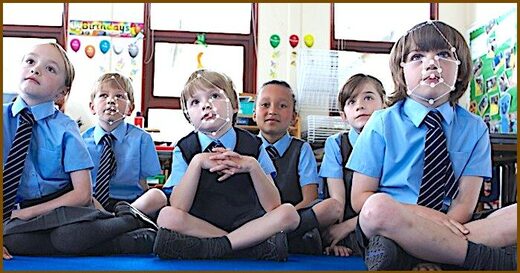 Privacy campaigners have raised concerns about the use of facial recognition technology on pupils queueing for lunch in school canteens in the UK.
Nine schools in North Ayrshire began taking payments for school lunches this week by scanning the faces of their pupils,
according to a report in the
Financial Times
. More schools are expected to follow.
The company supplying the technology
claimed it was more Covid-secure
than other systems, as it was cashless and contactless, and sped up the lunch queue, cutting the time spent on each transaction to five seconds. With break times shortening, schools are under pressure to get large numbers of students through lunch more quickly.
Other types of biometric system, principally
fingerprint scanners,
have been used in schools in the UK for years, but
campaigners say the use of facial recognition technology is unnecessary.