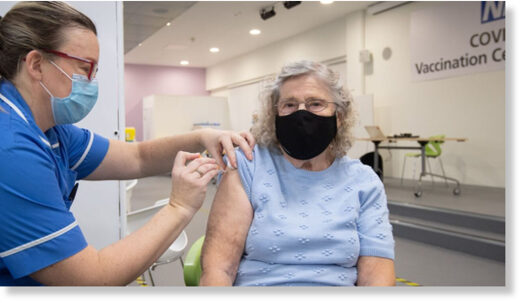 Although this is a very sharp and harsh question to headline any article, it is a question that has to be asked. Why are most (
if not all
) of our trusted institutions colluding to kill or injure us? Why? For the average person who lives inside our very cozy media and government illusion, it's often a question that their minds won't even allow them to ponder. The average person's fear of reality ends up being a maximum-security psychic prison in most cases. This same fear inhibits the average person from processing
what's obviously happening
in our world today. The fear I allude to, which inhibits many people from coming into full contact with their very harsh and painful reality, has to do with a massive Grand Canyon sized contradiction gap between what the general public was taught (
by conventional media and within government schools
) and what's literally happening right in front of our very eyes.
Most people today are mentally paralyzed from reacting to their own destruction. Many just can't muster a logical reaction to the culling/injuring
of their loved ones
and the destruction of
their entire culture
....simply because they were taught for decades that "
the government would never do that! That's just a conspiracy theory!
". Here's what should be a very obvious
NEWSFLASH
, the governments around the world
are in fact doing that
. On top of that, much worse is coming from these governments if "
we the people"
don't start thinking, acting and talking like fully functional mature adults very soon.