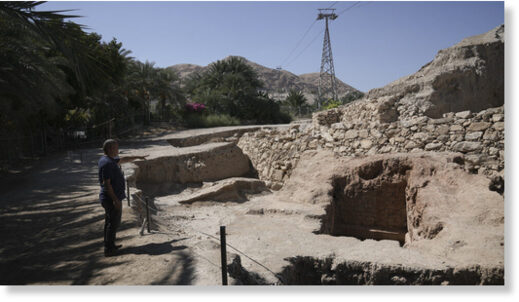 The Israeli Foreign Ministry has lashed out at the UN for its "politicized" decision to recognize a prehistoric ruin in the West Bank as part of the world's cultural heritage.
The Tell es-Sultan location outside of Jericho was nominated for the World Heritage List of the UN Educational, Scientific and Cultural Organization (UNESCO) by the Palestinian Authority. It was accepted on Sunday during a meeting of the World Heritage Committee in Riyadh, Saudi Arabia.
The site is an oval-shaped mound with evidence of human settlement dating back to the Neolithic era. The nomination was separate from Jericho, one of the oldest continuously inhabited cities in the world. The city is administered by the Palestinian Authority and serves as a significant tourist attraction.