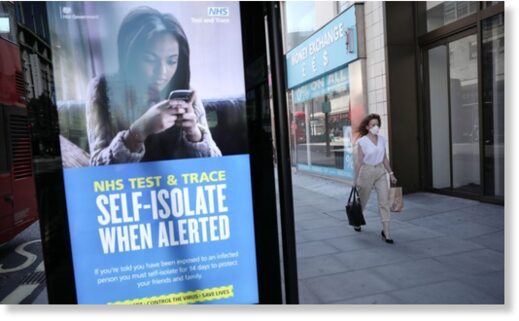 The UK's 'world-beating' NHS Test and Trace has hit the rocks once more. Now the service plans to axe 6,000 of its contact tracers so the work can be assigned to local authorities.
It's not surprising that the jobs have gone. For months, test-and-trace staff have complained that they are essentially being paid to
sit around and watch Netflix
, while making only a handful of calls. Boredom is kept at bay in some call centres by team leaders providing fun quizzes.
The
Guardian
reported
this week that in one of the subsidiaries, 471 agents managed to make just 135 calls in two days. That's just 0.4 calls per person per day - and that includes calls to incorrect numbers, calls which went to voicemail, and calls to people who had already been contacted in error. One tracer claims that on one occasion, the same individual was contacted 20 times. In some weeks, the service has contacted
less than half
of the contacts of people with a positive Covid test. Though the success rate has risen to around seven in 10 since,
SAGE
estimates that at least 80 per cent of contacts would need to self-isolate for the scheme to be effective.
Despite the name, NHS Test and Trace is not run by the
NHS
at all. It is headed by Dido Harding, Conservative peer and former CEO of TalkTalk, and the work is split between two outsourcing companies - Serco and Sitel. In some cases, these firms then subcontract the work further to call centres.