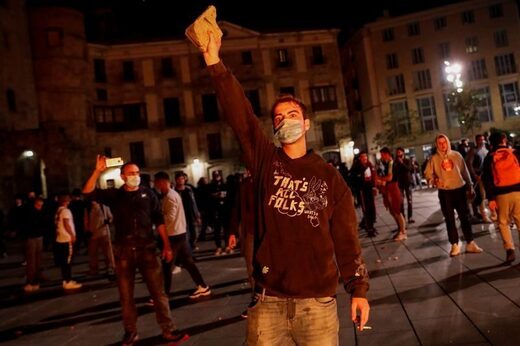 Protesters who deny the existence of COVID-19 and object to restrictions to curb the pandemic's spread clashed with police in Barcelona on Friday.

Comment: Rather than they simply 'deny the existence of the pandemic' - although there is truth to that statement - it would appear that the majority of people who are protesting are against the lockdown measures because they can see that they're unjustified and that they're destroying peoples livelihoods.


About 50 demonstrators threw bricks and fireworks at police and set fire to rubbish containers in the centre of Spain's second largest city, police said.
Police repelled the protesters with their batons but did not charge, a spokesman for the Mossos d'Escuadra, the Catalan regional police, said.