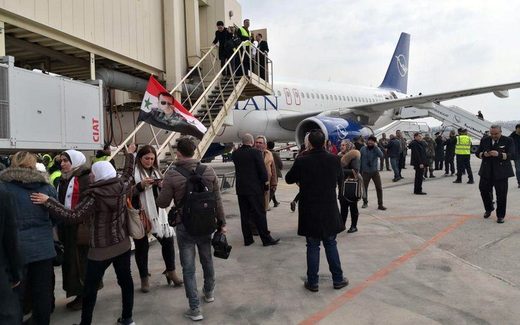 A Syrian Air flight has landed at Aleppo International Airport for the first time in years, marking a milestone in the recovery of the city, which has been returning to normal life from the abyss of its civil war.
The commercial flight, carrying Syrian officials and journalists, landed in Aleppo on Wednesday, some 40 minutes after taking off from the capital, Damascus. The arrival of the Airbus A320 has become a symbolic message, marking the resumption of flights between Syria's two biggest cities.
Footage taken on the spot showed a crowd of people that came to the airport to welcome the first flight. Some cheered and waved Syrian national flags, others held placards with portraits of President Bashar Assad.