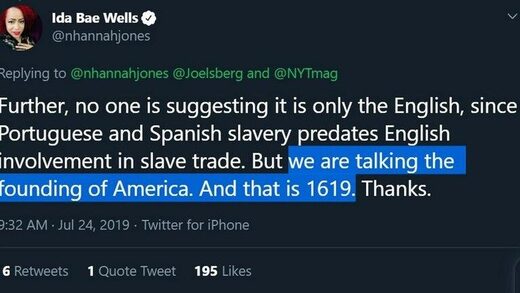 Now that US President Donald Trump has declared the 1619 Project 'toxic,' its lead author tried to accuse "the right" of making up her main point. One writer who had defended her all along refused to accept the gaslighting.
"One thing in which the right has been tremendously successful is getting media to frame stories in their language and through their lens," Nikole Hannah-Jones tweeted on Friday, adding that the 1619 Project "does not argue that 1619 is our true founding."
Conor Friedersdorf of the Atlantic called her claim "staggering," given what he himself had written about Hannah-Jones's Pulitzer Prize-winning work.