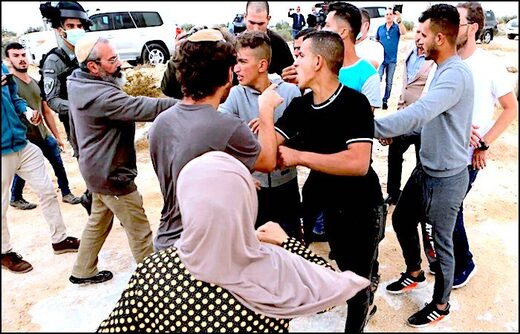 As happens each year during the Palestinian olive harvest, Israel's illegal settlers are destroying olive trees and attacking Palestinian farmers. The International Committee of the Red Cross has
said
that in the year to August this year,
over 9,300 olive trees were destroyed by Israeli settlers; the damage peaked during harvest time.
Palestinian access to agricultural land is seriously hampered by Israel's restrictions on movement as well as settlement expansion. Settler violence exacerbates an already untenable situation; without access to their land, Palestinian autonomy is reduced. Moreover, settler violence ensures that Palestinians can't look much beyond the immediate consequence of Israel's colonial-occupation: the struggle to survive.
In response to the predictable settler violence,
Palestinian Authority Prime Minister Mohammed Shtayyeh has called upon the UN to monitor attacks,
especially during the olive harvest. In his weekly cabinet meeting in Ramallah, Shtayyeh suggested that the
UN should set up a database listing settlers involved in violent crimes against the Palestinian people.