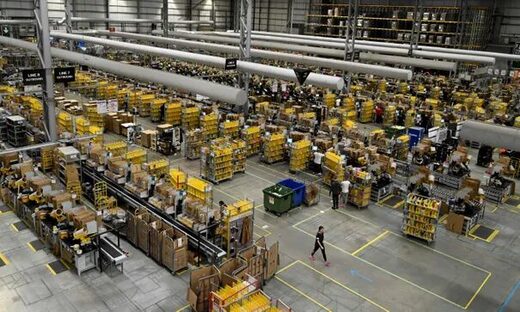 Amazon is creating
10,000 permanent jobs in the UK
as the company bolsters its workforce
in response to the pandemic boom in online shopping
.
The company, which has also announced it intends
to hire 75,000 workers in the US and Canada
, is opening a parcel centre in Doncaster and four fulfilment warehouses in Gateshead, Swindon, Dartford and Hinckley this year to keep up with shopper demand.
The new jobs include a wide range of roles at its corporate offices, such as engineering, fashion, video production and cloud computing, in London, Manchester, Edinburgh and Cambridge. There will also be opportunities at its growing Amazon Web Services division, which offers internet services to third parties, and at the new centres opening as part of its operations network.

Comment: The vast majority of these jobs will be low skilled and low paid.