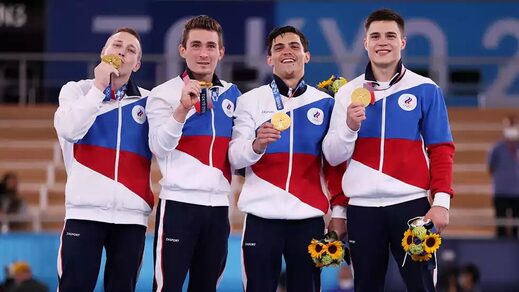 If Olympic medals were given out for histrionic temper tantrums at losing, the USA's athletes and media would be runaway winners. Maybe then they would stop blaming Russia for their defeats.
The latest US athlete to cut the effortlessly grating figure of the wronged runner-up was swimmer Ryan Murphy, who, endlessly irked at losing twice in a week to Russian counterpart Evgeny Rylov at Tokyo 2020, launched a mini-monologue of microaggressions drenched in melodrama during his post-swim presser.
"It is what it is. I try not to get caught up in that. It is a huge mental drain on me to go throughout the year, that I am swimming in a race that's probably not clean and that is what it is," defending champion Murphy declared after finishing second in the 200m backstroke final.
Unsurprisingly, Murphy's mumblings featured empty platitudes aplenty and read like a bingo card of cliched phrases used by any US athlete bleating about unfair treatment and mental health when forced to face their own failings.