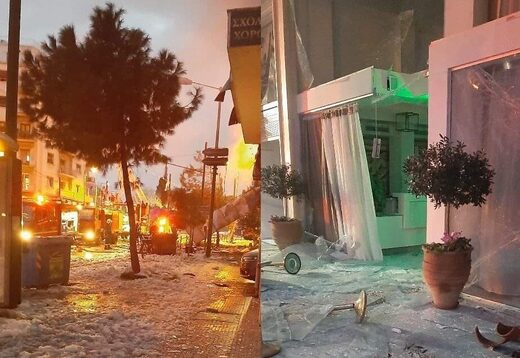 At least one person was injured from a powerful explosion in
central Athens
early Wednesday which damaged an office block and smashed nearby storefronts.
The pre-dawn blast occurred 200 meters from the ancient
Temple of Olympian Zeus
on the busy
Syngrou Avenue
.
The blast
caused a fire on the mezzanine floor, which spread to the first floor, while extensive damage has been done to other buildings in the area due to the shock wave. The wreckage caused damage to many vehicles.