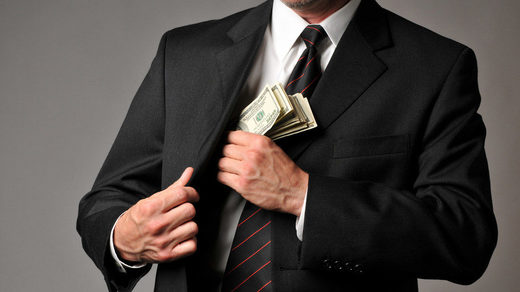 Sixty of America's biggest companies from the Fortune 500 list, including IBM, Netflix, General Motors and Chevron, managed to avoid paying a dime in income taxes on their whopping profits last year.
After the explosive
report
on how Jeff Bezos' Amazon used tax loopholes and paid nothing in taxes for two years in a row, the Institute on Taxation and Economic Policy (ITEP) revealed that many more US companies did the same thing absolutely legally in 2018.
They include 60 major firms from different sectors of the US economy from retail to oil and gas. For example, Delta Air Lines paid nothing to Uncle Sam despite recording over $5 billion in profits. Energy major Chevron and automotive giant General Motors also paid zero tax, with each having earned more than $4 billion last year.
In total, the listed companies zeroed out federal income taxes on $79 billion in US pretax income, according to ITEP findings. And instead of paying $16.4 billion in taxes, these corporations enjoyed a net corporate tax rebate of $4.3 billion.