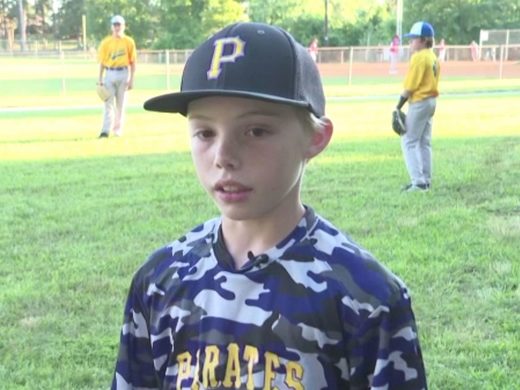 Injured suspect arrested after manhunt
An 11-year-old boy, who was home alone when three people broke into his family's North Carolina residence,
turned the tables
on the alleged criminals when he grabbed a machete and whacked one of them in the head, officials said.
Braydon Smith said he knew he didn't have time to think or be afraid.
"I grabbed my machete off my wall and went to hit him," he said in an exclusive
interview
with ABC station WTVD in Durham, North Carolina. "I knew I had to act in the heat of the moment."