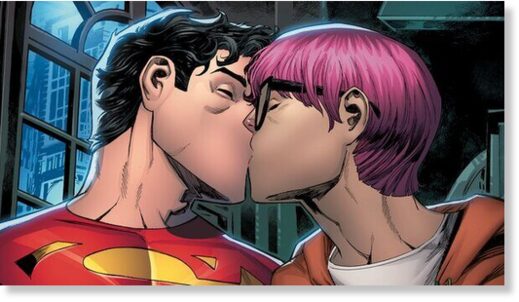 Even Superman — the world's strongest superhero — is unable to withstand the woke mob's efforts to rebrand every facet of society with progressive values.
DC Comics announced Monday
that Clark Kent's son and super-heroic heir, Jon Kent, will soon "take a bold new direction" by coming out as bisexual after falling in love with a male friend.
"The same-sex relationship is just one of the ways" he is "proving to be a different Superman than his famous father,"
the New York Times added
in a glowing write-up about the comic series, "Superman: Son of Kal-El."