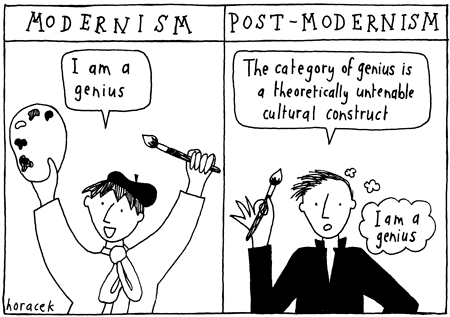 There is an old saying that "the greatest trick the devil ever pulled was convincing the world he did not exist." The basic idea is that it is very difficult to fight back against an enemy that you do not even know is there.
If you can be convinced that something is not there, it becomes impossible for you to defend yourself.
This is what is happening with postmodernism.
The people who are making and using postmodern ideas to tear apart our society have created a situation where it is very difficult to point out to people that we are living in a postmodern world. This is, I think, by design. I think postmodern thinkers, advocates, and activists leverage certain features of postmodernism in the service of making it very hard to get a hold of. After all, if one cannot point out, highlight, explain, or other wise show people what postmodernism is, it becomes very difficult to fight against the effects of postmodernism.
So let's discuss the difficulty of defining postmodernism, and then provide a way to explain and describe postmodernism that regular people can grasp.