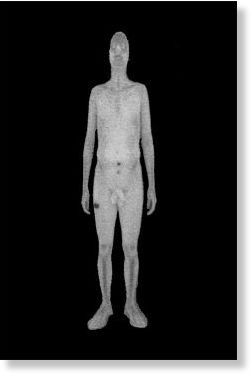 The lede on the
Drudgereport
most of Monday showed a Catholic nun being patted down at an airport security checkpoint, with the caption starkly declaring that "THE TERRORISTS HAVE WON."
He's right.
Ten years after 9/11, Americans who fly are facing a Faustian choice between subjecting themselves to a virtual (and potentially medically damaging) strip search conducted in questionable machines run by federal employees or a psychologically damaging pat-down of their bodies. Osama bin Ladin must be giggling himself silly this week.
But what should we expect in a society that requires adults to wear bicycle helmets while pedaling in the park, provides disclaimers of liability on TV advertisements, or prints warnings on fast-food coffee cups? The name of the game is zero risk. Not risk mitigation, or accepting responsibility for one's actions, but risk aversion. It's a failure to acknowledge that we can't protect against everything bad that can happen to us, so we must protect against everything we think might -- might -- be harmful at some point.
It's living in fear.