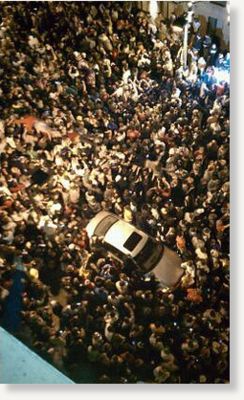 The 61-year-old mother of a bond trader killed during the attacks at the World Trade Center said she feared she would go to her grave before Osama bin Laden did.
"Justice really has been served," said Judith Reiss of Yardley. "There's a special place waiting in hell for this man."
Reiss said she and her husband, Gary, whose 23-year-old son, Joshua, died on 9/11, feared that the mission to kill bin Laden had fallen off the front burner.
"We're joyous," said Gary Reiss.
They were not alone, as rejoicing resonated from the ballpark to college campuses to watering holes.
"You know I'm not a hater, but I'm glad this bastard's dead," said Patrick White whose cousin, Louis Nacke II of New Hope was on board Flight 93 when it crashed in a field in Shanksville during the 9-11 attacks.