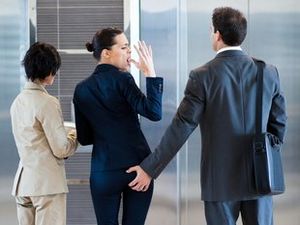 Federal Court in NY rules that an intern doesn't deserve human rights protection against employee because she's unpaid.
As if being an unpaid intern wasn't rough enough, it gets worse....
Last week, New York federal district court judge Kevin Castle ruled that a former unpaid intern could not bring a sexual harassment suit under New York City Human Rights Law
because the absence of remuneration disqualified her from "employee status" under the law,
Bloomberg Businessweek
reported
.
In order to bring a claim under Title VII of the 1964 Civil Rights Act, employee status is deemed an "essential condition to the existence of an employer-employee relationship" and to date, interns are not considered 'employees'.
In the
case
at hand, Lihuan Wang, a former intern at Phoenix Satellite Television US, Inc. filed a suit against the company after what she described as repetitive sexual advances and physical touching by her supervisor and bureau chief.