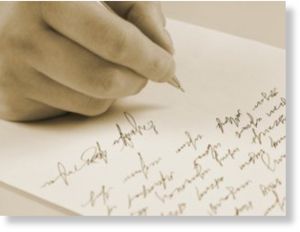 Read the first letter from the #31forMarissa project, in which men write about domestic violence experienced by women they know.
When it comes to the movement to end domestic violence, women have remained at the forefront of the struggle. That's one of the reasons that inspired a new campaign called #31forMarissa. The campaign calls on men nationwide to write in support of Marissa Alexander, a Florida woman who was sentenced to 20 years in jail after firing a warning shot at a wall near her abusive husband.
On September 25, a judge ordered a new trial for Alexander.
Each day, #31forMarissa will post a different letter written by a man about his story of violence experienced by women in his circle - his mom, sisters, daughters or friends. (Read the first letter below.) The letters will run on a blog called
theSWAGspot
, dedicated to starting conversations by men, throughout the month of October, which is Domestic Violence Awareness Month. Hard copies of the letters will be sent to Marissa Alexander.
#31forMarissa was created by Esther Armah, founder of
Emotional Justice Unplugged
, a multimedia campaign focused on how emotions affect behavior, and Mariame Kaba, co-founder of the
Chicago Task Force on Violence Against Girls and Young Women
. The
Free Marissa Now
movement is also sponsoring the campaign.