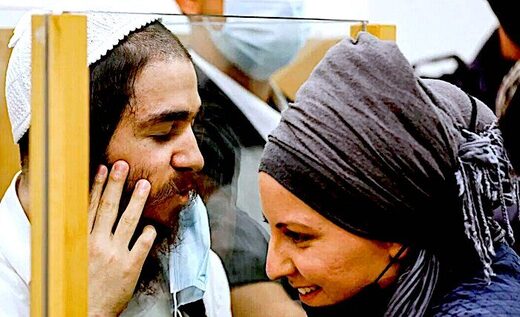 Deep-rooted anti-Palestinian racism is endemic across large segments of Israeli society. This was demonstrated yet again when an
Israeli crowdfunding campaign raised over 1.38 million NIS
(equivalent to £310,000) in just five days last week
for the legal appeal fund of Amiram Ben Uliel,
the Israeli terrorist who received
three life sentences for killing three members of the Palestinian Dawabsheh family five years ago.
Ben Uliel's arson attack on 31 July 2015, killed 18-month-old toddler Ali Dawabsheh and his parents Saad and Riham.
Ahmed Dawabsheh,
the sole survivor of the attack and only
five years old at the time, was left with second- and third-degree burns on over 60 per cent of his body.
The racist campaign fund, set up by Ben Uliel's wife Orian and the far-right legal aid group Honenu after his sentencing last Monday, passed its campaign goals in just five days. To date,
the campaign has received money from over 4,900 contributors and has been supported by a number of prominent Israeli personalities, including more than two dozen rabbis
from across the national-religious spectrum
and Prime Minister Benjamin Netanyahu's eldest son, Yair.