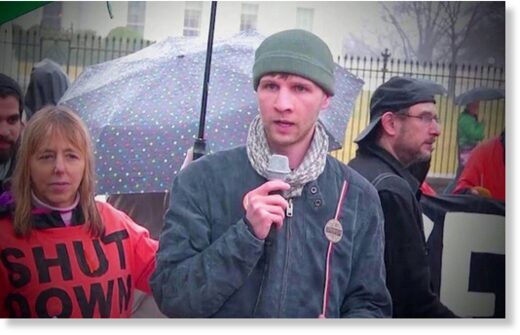 As the President Joe Biden winds down United States military involvement in Afghanistan, a conflict spanning nearly 20 years, the U.S. Justice Department seeks
the harshest sentence ever for the unauthorized disclosure of information
in a case against an Afghanistan War veteran.
Daniel Hale, who "accepted responsibility" for violating the Espionage Act, responded to the spitefulness of prosecutors by submitting a letter [
PDF
] to Judge Liam O'Grady, a judge for the district court in the Eastern District of Virginia. It could be construed as a plea for mercy from the court ahead of sentencing, but more than anything, it outlines a defense of his actions that the U.S. government and a U.S. court would never have allowed him to present before a jury.
In the letter filed in court on July 22, Hale addresses his constant struggle with depression and post-traumatic stress disorder (PTSD). He recalls U.S. drone strikes from his deployment to Afghanistan. He grapples with his return home from the war in Afghanistan and the decisions he had to make to move on with his life. He needed money for college, and ultimately took a job with a defense contractor, which led him to work for the National Geospatial-Intelligence Agency (NGA).
"Left to decide whether to act," Hale declares,
"I only could do that which I ought to do before God and my own conscience. The answer came to me, that to stop the cycle of violence, I ought to sacrifice my own life and not that of another person."
So, he contacted a reporter who he had communicated with before.