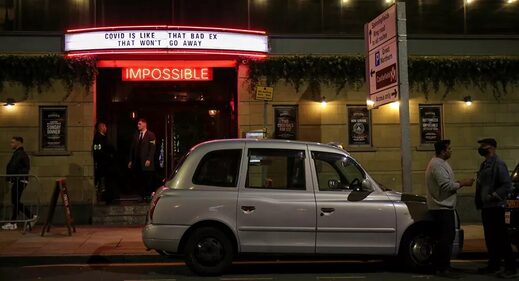 Last week, Downing Street introduced a set of updated measures to battle the rising COVID infection rates in a bid to avoid a total national clockdown - curfews in widely visited public spots like pubs and restaurants among other things.
The UK Cabinet is reportedly readying to reinstate a total social lockdown across much of the country's north and potentially London to curb a progressing second wave of the pandemic. One government figure cited by
The Times
portrayed the capital's fate as "in the balance", with infection rates across a number of its boroughs sparking concern.
According to British government insiders, the first total social lockdowns are most likely to be imposed in Merseyside and the northeast, where case numbers continue to rise the fastest.