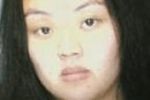 Sacramento prosecutors have decided not to seek the death penalty against a woman charged with murdering her 6-week-old daughter by putting her in a microwave oven.
Deputy District Attorney Chris Ore disclosed his office's decision at a brief hearing today for defendant Ka Yang in Sacramento Superior Court.
Ore, in an emailed statement, cited Yang's lack of criminal background among the factors that went into the office's decision against pursuing capital punishment.