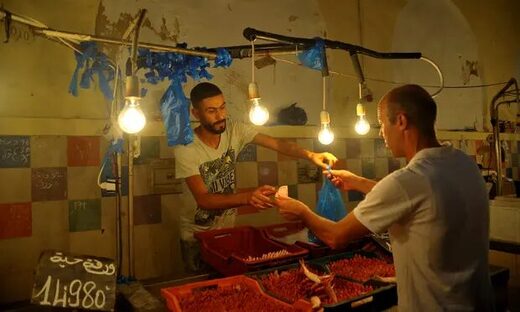 Hundreds of Tunisians protested on Sunday night in the capital against poverty, high prices and the shortage of some foodstuff, escalating pressure on the government of President Kais Saied, as the country suffers an economic and political crisis.
Tunisia is struggling to revive its public finances as discontent grows over
inflation running at nearly 9%
and a shortage of many food items in stores because the country cannot afford to pay for some imports.
The North African nation is also in the midst of a severe political crisis since Saied seized control of the executive power last year and dissolved parliament
in a move his opponents called a coup.